Summary
Africa's 54 countries are home to newer generations, with the average age being just 19.4 years of age. In fact, the middle of Africa is considered the youngest region in the world; their global share of people younger than 15 years of age is 46%, according to PRB.
This provides the region with significant economic development potential within the next decade, as most experts agree that millennials, including post-millennials, are particularly open to embracing new technology, as highlighted by Forbes and Cointelegraph.
An example of this is mobile penetration, which has provided millions of people with access to digital banking. In fact, Sub-Saharan Africa is the only region in the world where nearly 10% of gross domestic product (GDP) in transactions are processed through mobile currency, according to an International Monetary Fund (IMF) study.
However, despite this, 66% of the African population remains unbanked to this day. Electroneum provides a solution to this, as it's not only more accessible than traditional forms of digital banking, but it provides many opportunities to learn and earn online.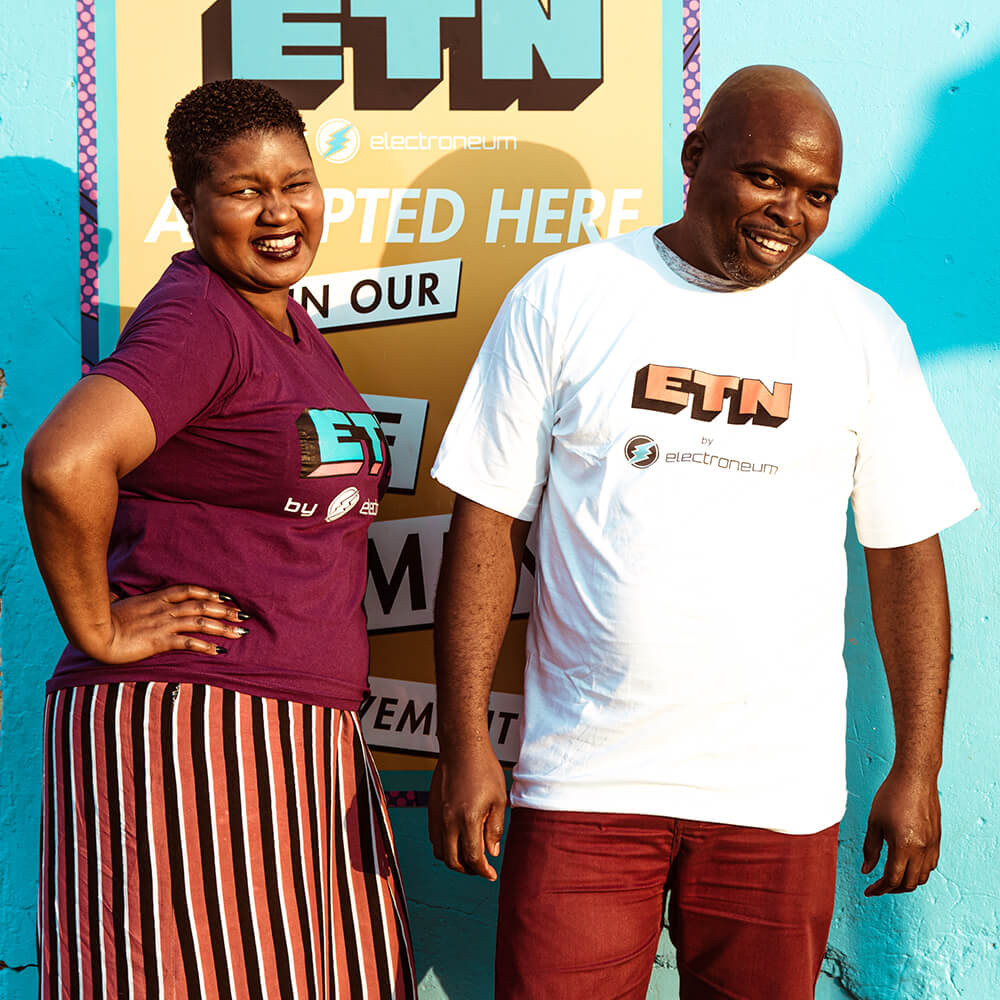 It started with mobile usage
Being the world's leading mobile cryptocurrency, it was natural for Electroneum's first official use case to benefit mobile usage in Africa. In 2019, the region became the first to receive ETN Mobile Top Up; a new feature that enables users to pay for airtime and data with ETN via the Electroneum app.
Following thousands of successful top ups, the launch in South Africa provided Electroneum with a successful use case that enabled them to forge several partnerships with global third party mobile airtime and data providers, who in turn has enabled further expansion of the top up feature to all major mobile operators across Nigeria, Tanzania and Uganda.
More than 300 million people now have the ability to top up their mobile phone airtime and data with ETN.
Tanzania
Airtel Tanzania
Halotel Tanzania
Smart Tanzania
TTCL Tanzania
Tigo Tanzania
Vodacom Tanzania
Zantel Tanzania
Uganda
Africell Uganda
Airtel Uganda
Uganda Telecom
MTN Uganda
Nigeria
9Mobile Nigeria
Airtel Nigeria
Glo Mobile Nigeria
MTN Nigeria
South Africa
Rewarding financial inclusion
Mobile top up is just the first of ETN's use cases in the region. Electroneum is aiming to provide millions of people across Africa with greater access to the global digital economy, from enabling digital payments to providing them with new ways to earn online.
With more than 100,000 users across Africa, Electroneum has already influenced a large portion of the population to consider cryptocurrency as an alternative to digital banking.
From monthly ETN rewards to earning ETN online with AnyTask and TaskSchool, the global digital economy is now within reach of people previously restricted by their surroundings. Electroneum's goal in Africa is to equip new generations of people with the tools they need in building a more prosperous future.